Each of our traditional family recipes is handcrafted in our state-of-the-art USDA salumificio to ensure the highest quality standards.
---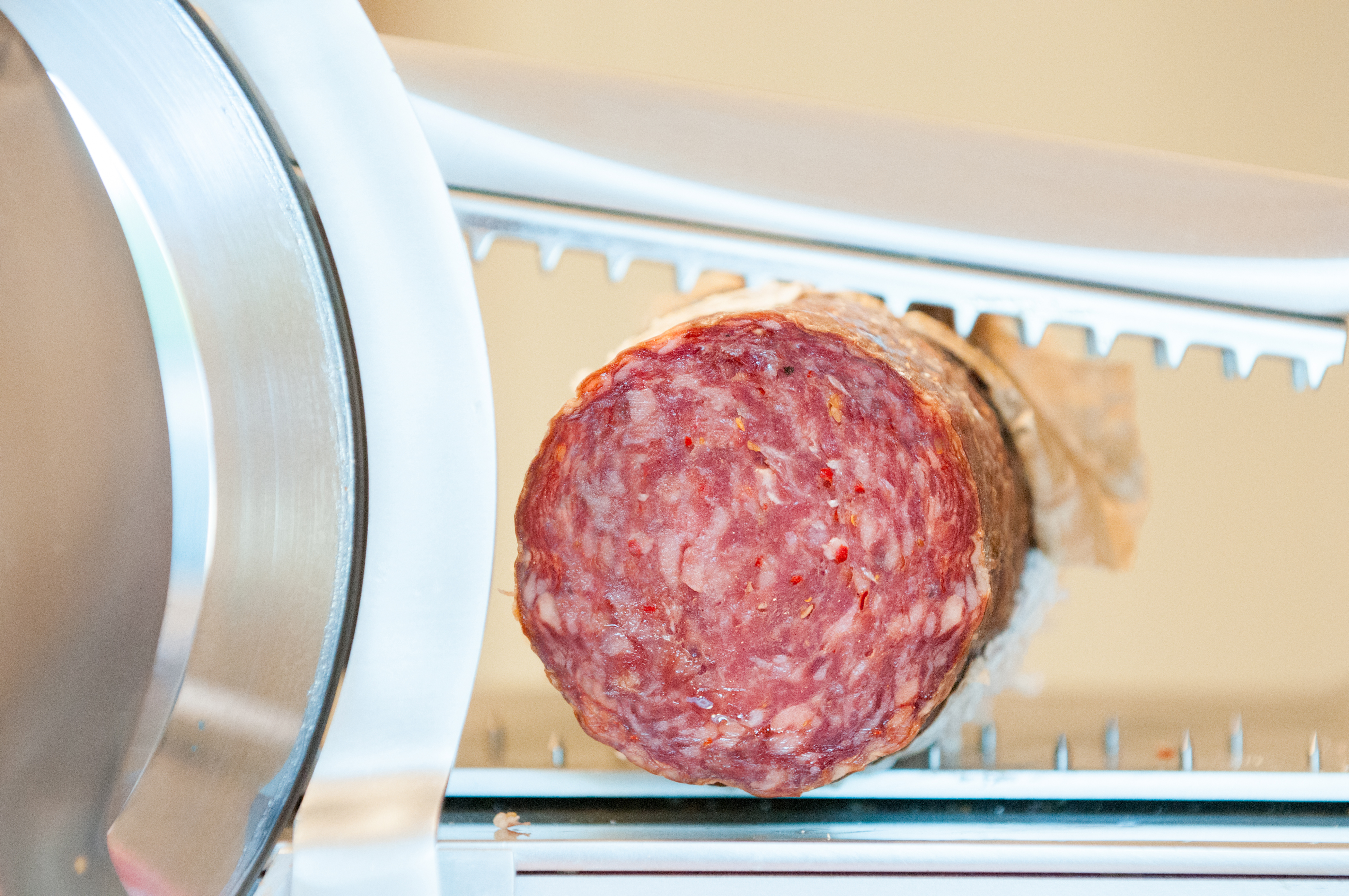 Our salumificio is located in Sonoma County, for many of the same reasons our grandparents chose to plant grapes here: it is a culinary and agricultural Eden. Bound on one side by the Pacific Ocean and the other by the Mayacama mountains, our region's diverse climate lends to some of the best farming conditions in the county. Each night a marine fog sweeps in from the ocean, blanketing our aging rooms in fresh, cool air.
Our salumificio was custom-built by the industry's best engineers. Technicians from Parma, Italy's Frigomeccanica – the same multi-generational company that installs equipment in Italy's most renowned salumifici – travelled to the U.S. to install our authentic Italian curing and processing equipment. Our four small-batch fermentation rooms and two aging rooms balance state-of-the-art modern technology with time-tested Italian tradition. Our primary focus is to have the highest quality control in the industry. Our team is led by Pete Seghesio and Steph Crabtree. Pete, a winemaker by trade, followed his passion for food to Italy, where he interned with the famed Marini family of Florence and Dario Cecchini of Panzano over the course of five years. Steph, with over twenty years of experience as a salumist and butcher, has worked with some of California's finest artisanal producers.
In order to achieve the highest quality product in America, we chose to build a USDA-certified production facility. Rather than settle for minimal shop and safety standards set by the state, we comply with the industry's highest, most rigorous quality standards. These standards govern everything from the quality of our sources to the traceability of our products.
While much of the meat industry relies upon massive meat manufacturing, we are proud to be small. As one of the country's only boutique USDA facilities, we are able to craft artisanal products under strict quality controls, while still supporting local family farms and using seasonal ingredients.
---
As a USDA-certified production facility, each of our meat products is marked with our unique USDA Food Safety Inspection Service (FSIS) Establishment Number. This number guarantees traceability, and ensures that our products were handmade and packaged at our facility in Sonoma County.
To trace exactly where your meat comes from, check out the Est. Number (the bug) on a package's USDA stamp, and then refer to the USDA's FSIS Inspection Directory. Look for the Journeyman Meat Co. production facility, Est. Number 48257.
---
597 Santana Drive
Cloverdale, CA 95425
(707) 894-9836
Open weekday mornings for special orders, estate beef, wholesale & retail pickup. Appointments recommended.
---