jour.ney.man – (n.) a European tradition dating to Medieval times, when traveling craftsmen traded their skill in exchange for hospitality.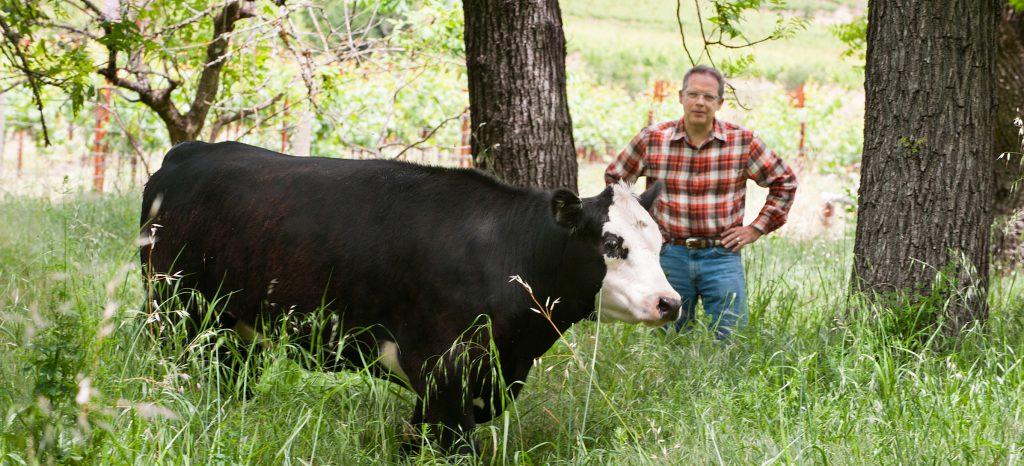 We've founded our meat company on the cornerstone of our heritage – tradition, honesty, and purity of purpose. We aren't just here to sell you meat. We are here to craft products that meet the highest quality standards, and to serve them through one of the most memorable tasting room experiences in Sonoma County.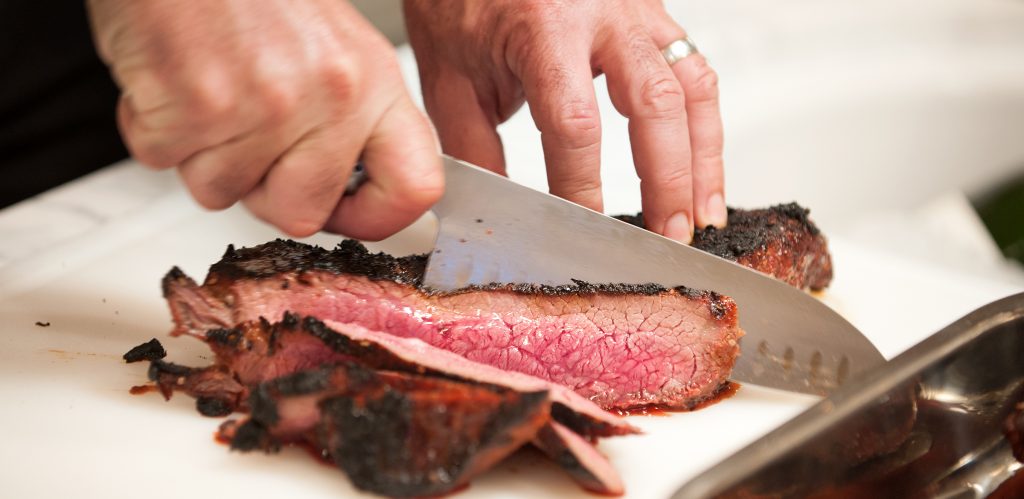 We know our sources
We source our meat from farms that meet the industry's highest standards. We visit our farm partners each year as part of our internal audit to ensure what we see online is truth on the ground.
Our source farms must be small family owned farms (No factory Farm operations) and follow these strict guidelines:
Employ humane and sustainable animal farming techniques.
Raise antibiotic-free animals for the duration of their life.
Provide all-natural, vegetarian diets.
Allow animals ample space to roam.
Annual audit visits of family farm suppliers.
Raise heritage breed hogs, Black Angus cattle and Wagyu.
Our Estate Beef Program
Our Estate Beef Program is a cooperative effort between Journeyman Meat Co. and local ranchers to breed, raise, and finish high quality, Black Angus beef entirely in Sonoma County.
Each animal was born and raised here in Sonoma County by our ranch partner, Terry Lindley, and hand-chosen by our team. We carefully transport the selected yearlings to our family ranch in Alexander Valley, where they happily graze alongside our vineyards.
We handcraft our products here in Sonoma County
What makes for good grapes makes for good meat. With a mild climate, cool ocean breeze, rich soil, and diverse geological features, Sonoma County is a culinary Eden. Our salumificio (where we cut, cure, and craft our products) sits just below the Mayacamas in Northern California. Each night, the same marine fog that envelops our region's famous vineyards sweeps through our aging rooms, blanketing them with fresh, cool air.
We craft our recipes slowly, in keeping with Italian tradition
We call this "slow meat," and trust you can taste the difference…Pete Seghesio built Journeyman Meat Co. with recipes passed down through his family from both sets of his Italian grandparents. In continual pursuit of the best recipes in the world, Pete frequently travels to Italy to study under the world's greatest whole animal butchers. Dario Cecchini of Panzano and the Marini family of Florence taught him that great butchers rely upon recipes that are painstakingly tested, use local ingredients, and are crafted with patience. It was on those trips that Pete worked with the notable Alberto Maggiani of Frigomeccanica to design a state-of-the-art artisan cured meat facility. The methodology we employ is to slowly ferment and age meats for deep layered flavors of complexity and richness. And so, we produce our meat locally, using ingredients unique to our region, and recipes passed down from our ancestors. We hope you enjoy!