Acclaimed winemaker Pete Seghesio embraced another long standing family tradition, studied with Italian masters, and secured the best ingredients from local farms to create the most memorable tasting experience in wine country.
How We Came To Be
With a century-old wine and food tradition on both sides of his family, Peter Seghesio grew up a farmer, winemaker, and accomplished home chef. In 2011, when the Seghesio Family sold their century-old namesake winery Peter, then CEO, focused his boundless energy upon another beloved family tradition…sausage and cured meats. Motivated by the recipe his Italian grandmother immigrated with, his father's wish for him to pursue the craft, and winemaking friends in Italy who knew the best craftsmen, Peter set out to learn from the Italian masters. First Butchery from world renowned Dario Cecchini in Panzano then curing from generations of the Marini Family in Tuscany. For 5 winters, Peter became a student of the craft before returning home to open Journeyman.
Mission
We've founded our meat company on the cornerstone of our heritage – tradition, honesty, and purity of purpose. We are here to craft products that meet the highest quality standards, and to serve them through one of the most memorable tasting room experiences in Sonoma County.
Vision
By combining traditions passed down through his family, techniques learned from the Italian greats, and seasonal ingredients harvested from local farms, Pete and the Journeyman Meat Company team strive to create the best products in one of the world's most bountiful culinary regions: Sonoma County.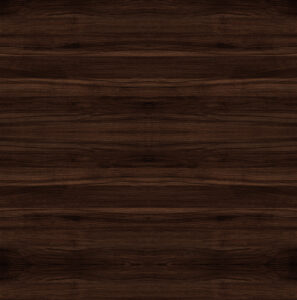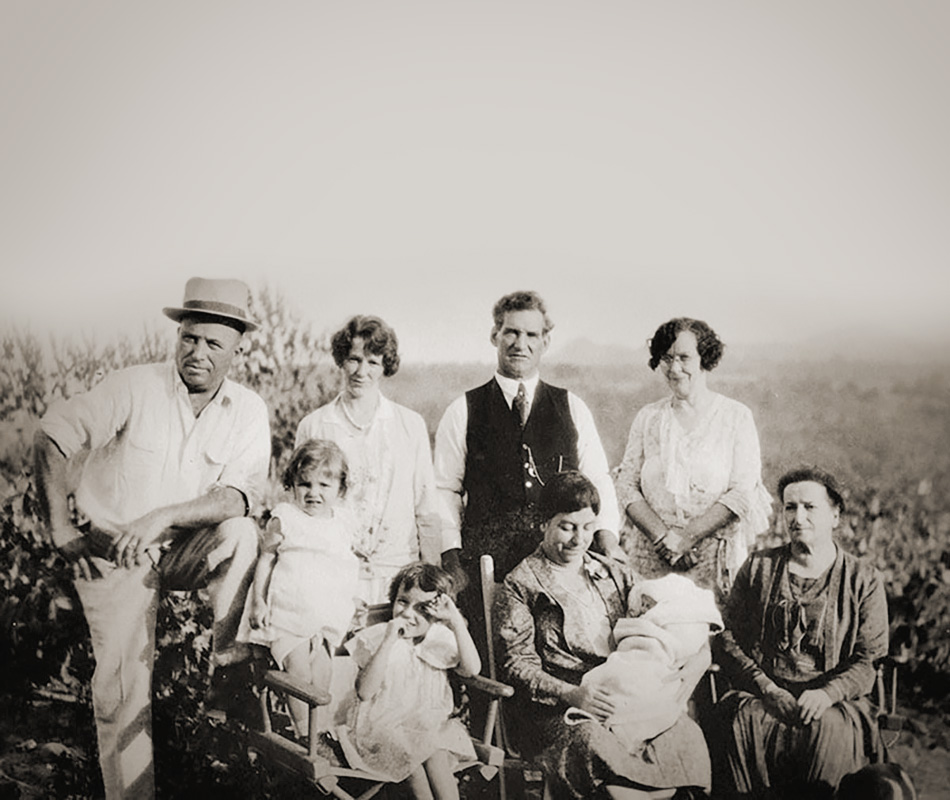 History
130 years in the making….In the 1880s, our grandmother (Angela Vasconi Seghesio) left Italy at the age if 16 to work as a cook in America's developing wine industry armed the with several family recipes, most treasured, the family sausage. For generations, the family's holiday tradition was to gather friends to craft and age the sausage in the family's wine cellar.
Our Craft
Pete Seghesio built Journeyman Meat Co. with recipes passed down through his family from both sets of his Italian grandparents. In continual pursuit of the best recipes in the world, Pete frequently travels to Italy to study under the world's greatest whole animal butchers. Dario Cecchini of Panzano and the Marini family of Florence taught him that great butchers rely upon recipes that are painstakingly tested from local history, use local ingredients, and are crafted with patience.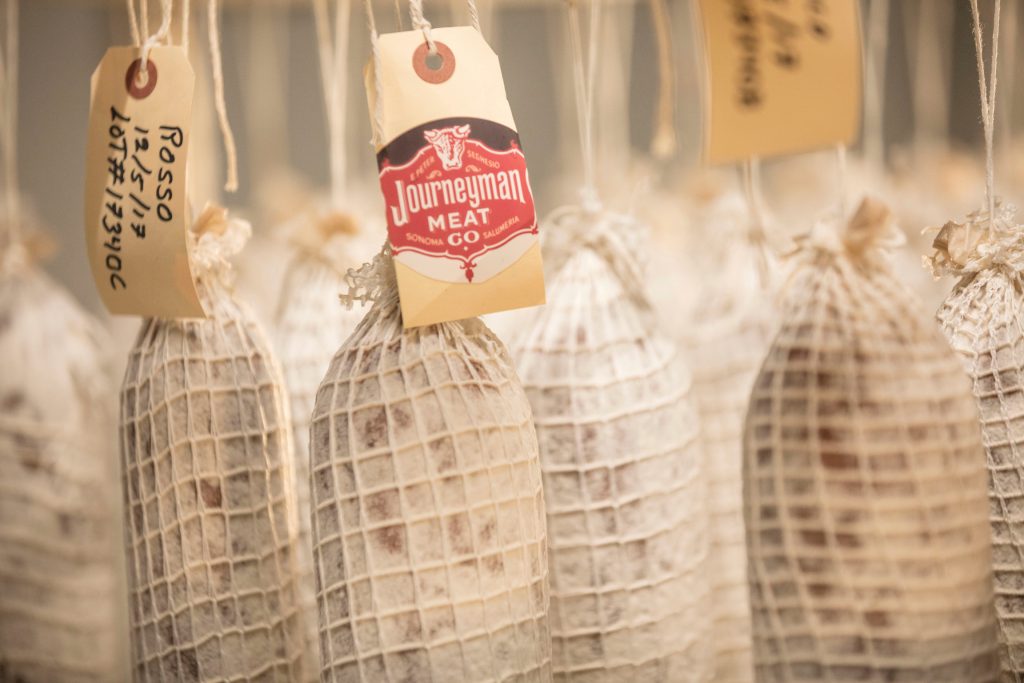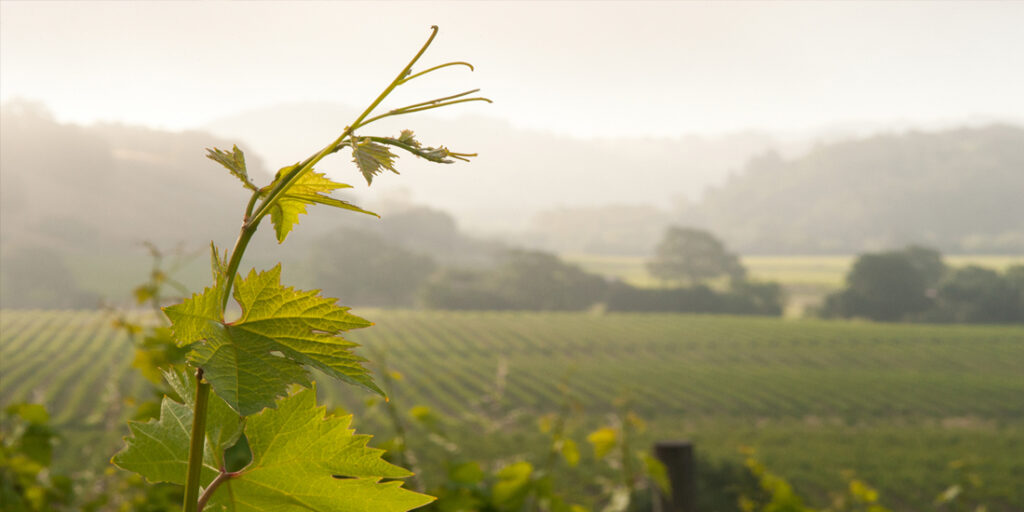 Our Place
Our salumificio (where we cut, cure, and craft our products) sits just below the Mayacama mountain in Northern California's wine country. Each night, the same marine fog that envelops our region's famous vineyards sweeps through our aging rooms, blanketing them with fresh, cool air.
Our Sources
We can ensure that our handcrafted meat products come from quality sources, some right here on our estate pasture in Healdsburg, California. Our butcher shop features prime grade and above meat from extraordinary farms.
Our source farms must:
Employ humane and sustainable animal farming techniques.
Raise antibiotic-free animals for the duration of their life.
Provide all-natural, vegetarian diets.
Allow animals to roam freely.
Annual audit visits of family farm suppliers.
Raise heritage breed hogs, Black Angus cattle and Wagyu.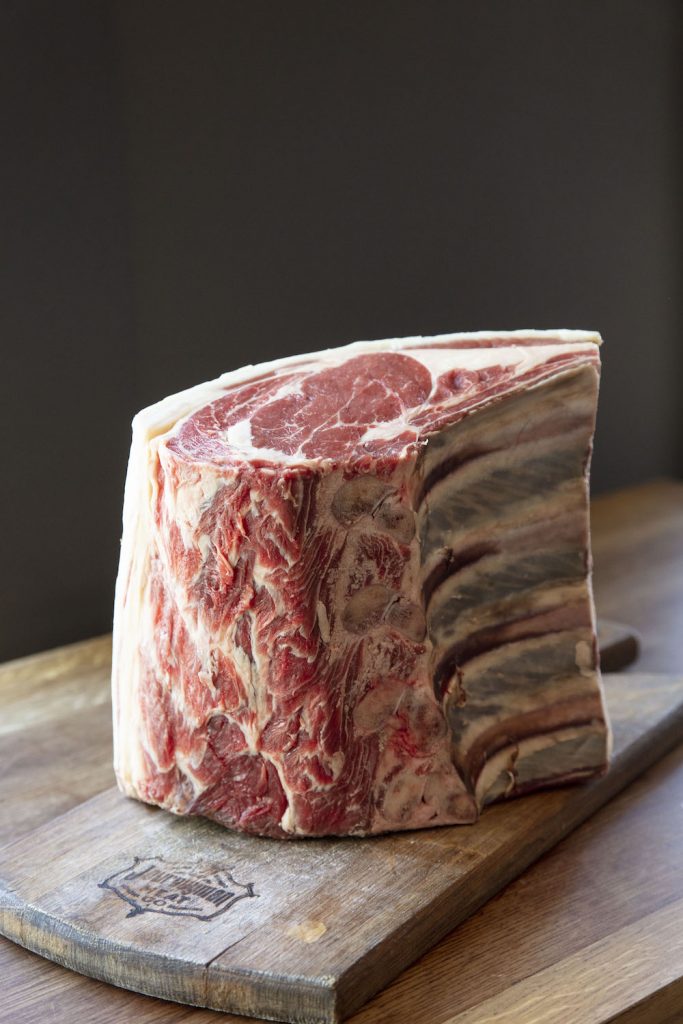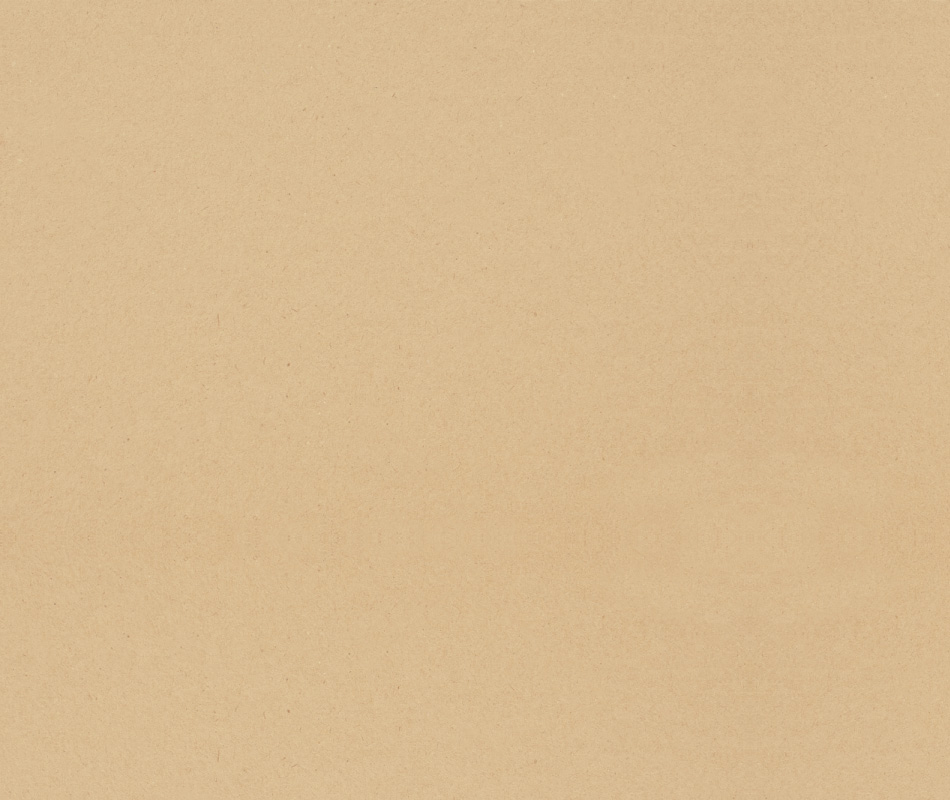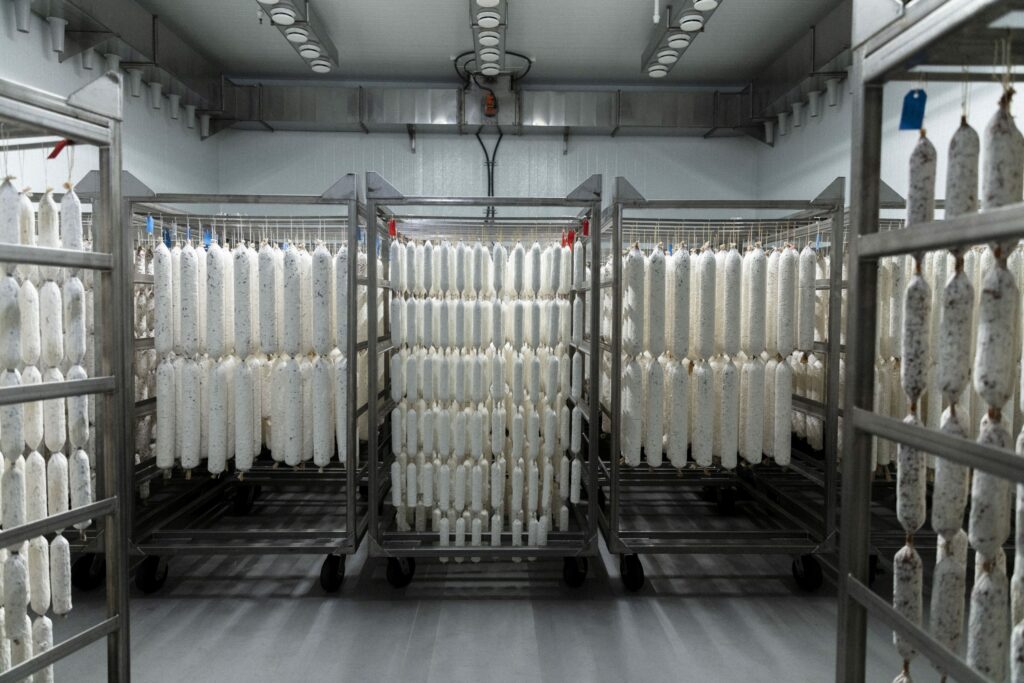 Press Releases & Achievements
"Salumi Club Voted Best Gift for Foodies" – USA Today 10 Best
"Salumi Club Voted Best Gift for Outdoor Lovers" – Outside Magazine
"Sonoma County winemaker trades viticulture for sausage making" – San Francisco Chronicle
"Perfect Pairing: Seghesio opens Journeyman Meat Company to go with the family wine." – Bohemian