Our Estate-Raised Beef and the rare heritage breeds we source from family farms are raised without antibiotics or hormones in the most humane and sustainable way possible.
---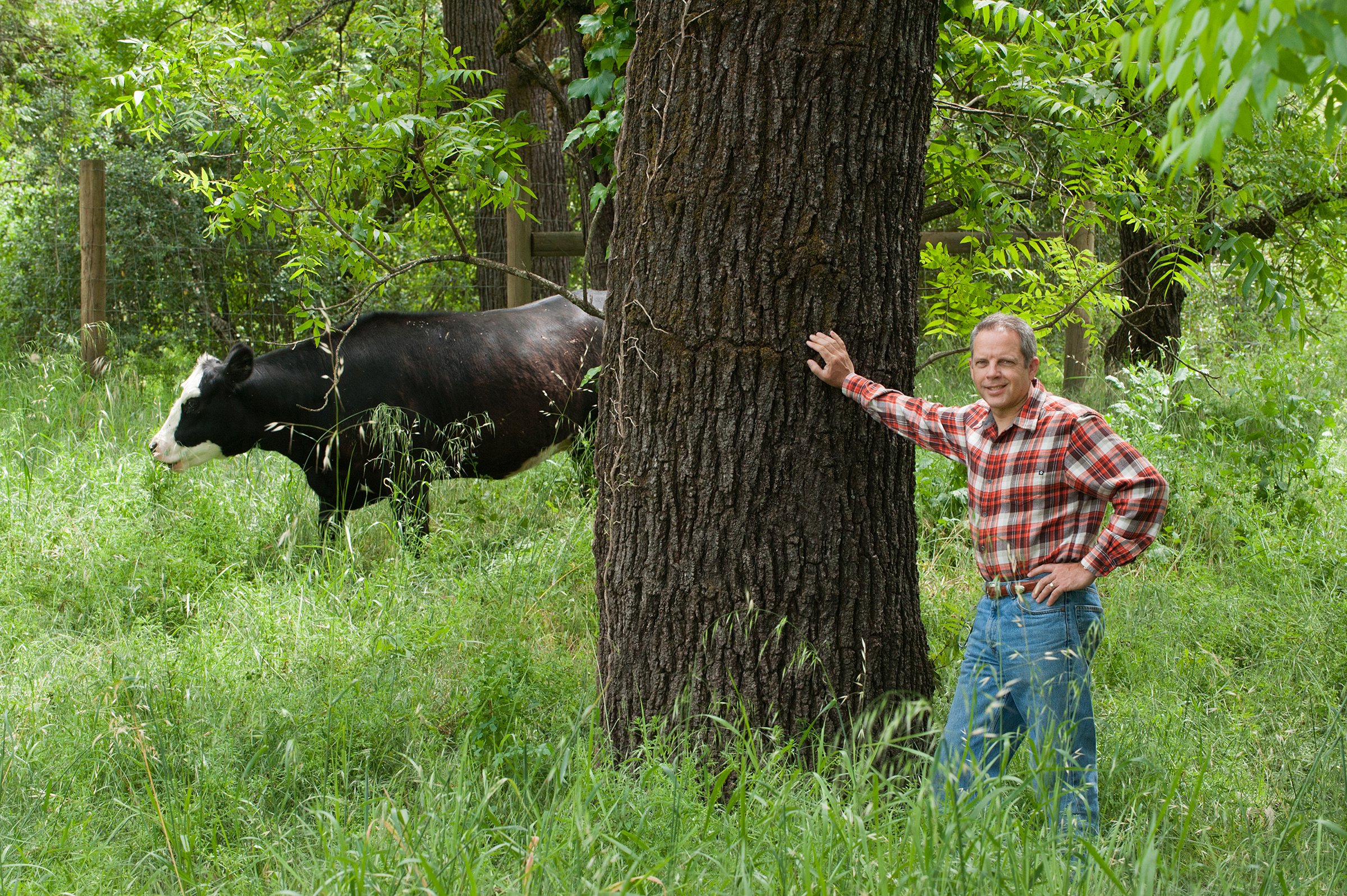 At Journeyman Meat Co., we want you to know exactly where your meat comes from so you can be certain that it was raised ethically and sustainably. That's why we visit each of our family-run, open-pasture farms, in person, to ensure that they meet our strict quality standards.
Raising livestock on pastures, rather than in factory farms, provides an immense net benefit to the environment, to the meat's quality, and to the animals' health. Raising animals on pasture – the way nature intended – requires much less fossil fuels than raising them in a feedlot of dried and processed soy. Roaming animals feed themselves, while providing organic fertilization and reducing environmental pollution.  When cattle and hogs have room to roam freely, physiological changes occur in their muscular development. A roaming animal produces meat that has a darker red color and a firmer texture than those not given space to roam. These attributes are together ideal for producing the highest quality meat products.
Our source farms must:
Employ humane and sustainable animal farming techniques
Raise antibiotic-free animals
Provide all-natural, vegetarian diets
Allow animals to roam freely, never using industrial confinement operations
Raise heritage breed hogs and Black Angus cattle
Ensure that each animal lives a happy life – with only one bad day. 
---
Our Estate Beef Program
Our Estate Beef Program is a cooperative effort between Journeyman Meat Co. and local ranchers to breed, raise, and finish high quality, Black Angus beef entirely in Sonoma County.
Each animal was born and raised here in Sonoma County by our local ranch partners, Terry Lindley, Alan Foppiano, and Tom Mauritson, and hand chosen by our team. We carefully transport the selected yearlings to our family ranch in Alexander Valley, where they happily graze alongside our vineyards. From there, we move them to "cattle whisperer" Stan Burnett's finishing program, where they are fed organic grain and alfalfa until they reach highly marbled perfection.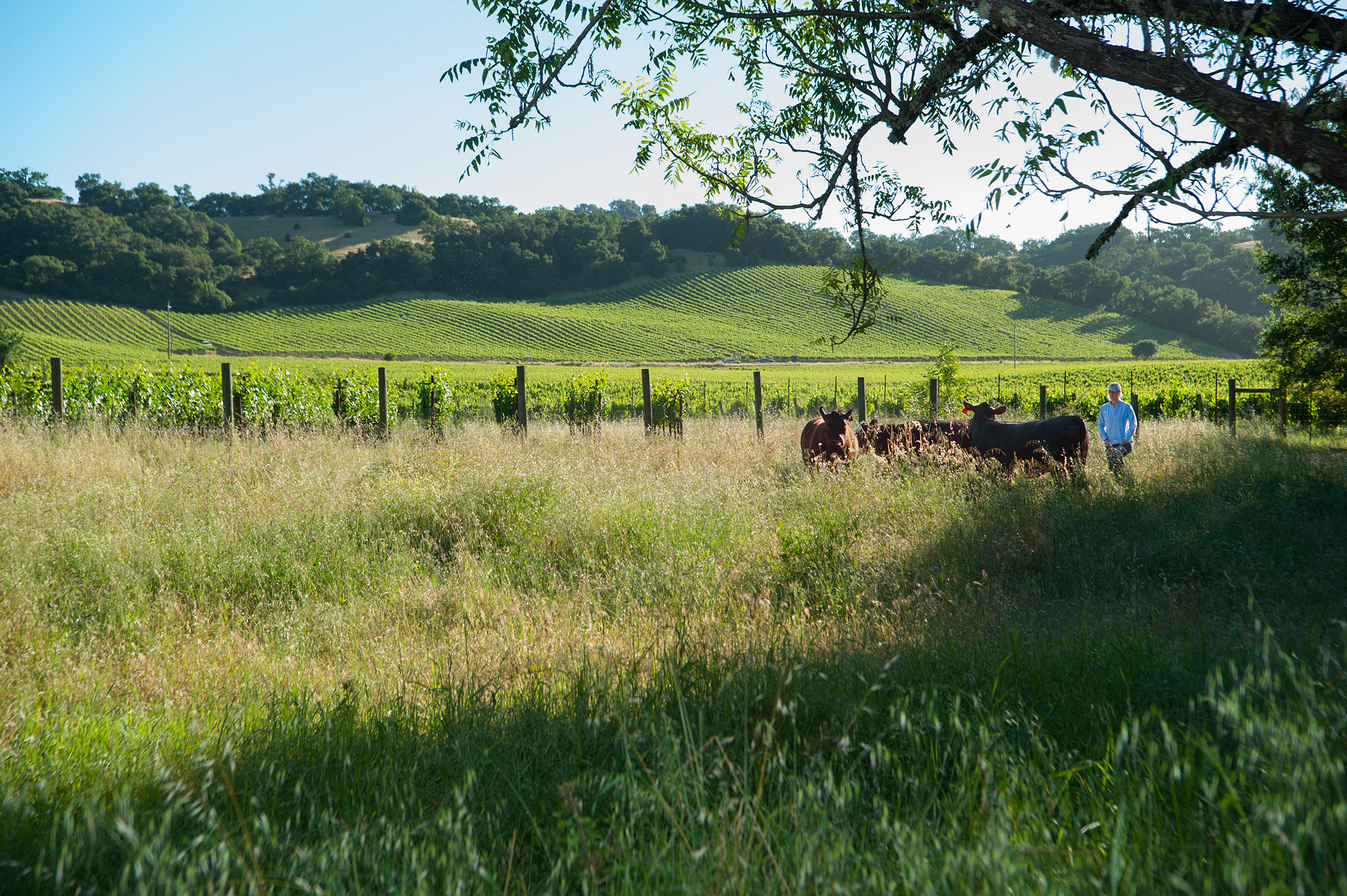 ---
Our Source Farms
This slideshow requires JavaScript.
 For more information, please email info@staging.journeymanmeats.com. 
---